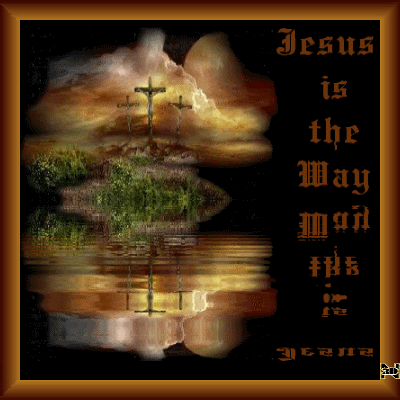 Bibles used: Institute for Scripture Research (ISR), King James Version (KJV), Complete Jewish Bible  (CJB)
9That if you confess with your mouth the Master יהושע and believe in your heart that Elohim has raised Him from the dead, you shall be saved.
10For with the heart one believes unto righteousness, and one confesses with the mouth, and so is saved.
11Because the Scripture says, "Whoever puts his trust in Him shall not be put to shame." Romans 10:9-11 ISR
9That if thou shalt confess with thy mouth the Lord Jesus, and shalt believe in thine heart that God hath raised him from the dead, thou shalt be saved.
10For with the heart man believeth unto righteousness; and with the mouth confession is made unto salvation.
11For the scripture saith, Whosoever believeth on him shall not be ashamed. Romans 10:9-11 KJV
9 that if you acknowledge publicly with your mouth that Yeshua is Lord and trust in your heart that God raised him from the dead, you will be delivered.
10 For with the heart one goes on trusting and thus continues toward righteousness, while with the mouth one keeps on making public acknowledgement and thus continues toward deliverance.
11 For the passage quoted says that everyone who rests his trust on him will not be humiliated. Romans 10:9-11 CJB
May Yah bless and keep you ALL safely abiding under the Shadows of His Mighty Wings.  If you have not yet repented, I ask that you repent immediately.  Turn to our Heavenly Father through His Beloved Son Yeshua Ha Mashiach (Jesus Christ).  Please consider doing this immediately, for as we know the world is soon coming to a close.  It is during this time that we will need Yah's full divine protection for what is to be unveiled.  I believe that it was through obedience that Noah had such great faith; this in essence was what saved him and his family from the flood. As a born again Christian (a former Roman Catholic of 46+ years) there is so much to gain in doing so.  My soul is richly blessed by the gems of truth revealed to me by my beloved Heavenly Father, Abba, and I have no regrets repenting of my past ways.  Blessings! ~ Judy Velez
THE PSALMS
1יהוה, who does sojourn in Your Tent? Who does dwell in Your set-apart mountain?
2He who walks blamelessly, And does righteousness, And speaks the truth in his heart.
3He has not slandered with his tongue, He has not done evil to his neighbour, Nor lifted up a reproach against his friend;
4In whose eyes a reprobate one is despised, But he esteems those who fear יהוה; He who swears to his own hurt and does not change;
5He has not put out his silver at interest, And has not taken a bribe against the innocent. He who does these is never moved. Psalm 15:1-5 ISR
* Gif is from public domain, original author unknown

---
Permissions in this forum:
You
cannot
reply to topics in this forum