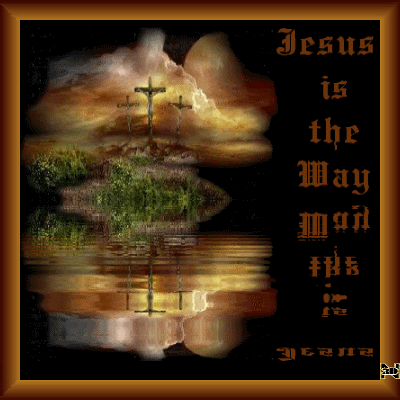 Bibles used: Institute for Scripture Research (ISR), King James Version (KJV), Complete Jewish Bible  (CJB)
1Woe to you ravager, while you have not been ravaged, and you treacherous, while they have not betrayed you! When you have ceased ravaging, you shall be ravaged. And when you stop betraying, they shall betray you.
2O יהוה, show us favour, for we have waited for You. Be their arm every morning, our deliverance also in time of distress.
3At the noise of the rumbling the people shall flee. When You lift Yourself up, the gentiles shall be scattered. Isaiah 33:1-3 ISR
1Woe to thee that spoilest, and thou wast not spoiled; and dealest treacherously, and they dealt not treacherously with thee! when thou shalt cease to spoil, thou shalt be spoiled; and when thou shalt make an end to deal treacherously, they shall deal treacherously with thee.
2O LORD, be gracious unto us; we have waited for thee: be thou their arm every morning, our salvation also in the time of trouble.
3At the noise of the tumult the people fled; at the lifting up of thyself the nations were scattered. Isaiah 33:1-3 KJV
Woe, destroyer, yourself undestroyed! Woe, betrayer, yourself unbetrayed! When you stop destroying, you will be destroyed; when you tire of betraying, they will betray you.
2 Adonai, show us mercy; we have waited for you. Be their arm every morning, and our salvation in time of trouble.
3 At the sound of the tumult, the peoples wander off; when you exalt yourself, the nations are scattered.Isaiah 33:1-3 CJB
May Yah bless and keep you ALL safely abiding under the Shadows of His Mighty Wings.  If you have not yet repented, I ask that you repent immediately.  Turn to our Heavenly Father through His Beloved Son Yeshua Ha Mashiach (Jesus Christ).  Please consider doing this immediately, for as we know the world is soon coming to a close.  It is during this time that we will need Yah's full divine protection for what is to be unveiled.  I believe that it was through obedience that Noah had such great faith; this in essence was what saved him and his family from the flood. As a born again Christian (a former Roman Catholic of 46+ years) there is so much to gain in doing so.  My soul is richly blessed by the gems of truth revealed to me by my beloved Heavenly Father, Abba, and I have no regrets repenting of my past ways.  Blessings! ~ Judy Velez
THE PSALMS
1The fool has said in his heart, "There is no יהוה." They have done corruptly, They have done an abominable deed, There is no one who does good.
2יהוה looked down from the heavens on the sons of mankind, To see if there is a wise one, seeking יהוה.
3They have all turned aside, They have together become filthy; No one is doing good, not even one.
4Have all the workers of wickedness no knowledge, Who eat up my people as they eat bread, And do not call on יהוה?
5There they are in great fear, For יהוה is with the generation of the righteous.
6You would put to shame the counsel of the poor, But יהוה is his refuge.
7O that the deliverance of Yisra'ĕl Would be given out of Tsiyon! When יהוה turns back the captivity of His people, Let Ya'aqoḇ rejoice, let Yisra'ĕl be glad. Psalm 14:1-7 ISR
* Gif is from public domain, original author unknown

---
Permissions in this forum:
You
cannot
reply to topics in this forum