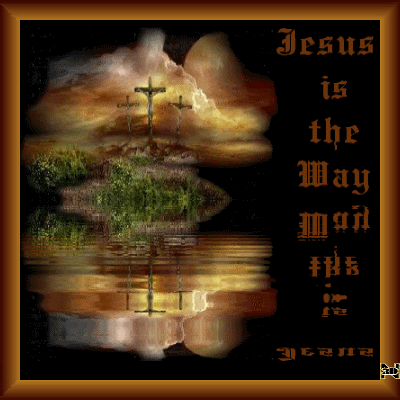 Bibles used: Institute for Scripture Research (ISR), King James Version (KJV), Complete Jewish Bible  (CJB)
1Then Mosheh and the children of Yisra'ĕl sang this song to יהוה, and spoke, saying, "I sing to יהוה, for He is highly exalted! The horse and its rider He has thrown into the sea!
2"Yah is my strength and song, and He has become my deliverance. He is my Ěl, and I praise Him – Elohim of my father, and I exalt Him.
3"יהוה is a man of battle, יהוה is His Name. Exodus 15:1-3 ISR
1Then sang Moses and the children of Israel this song unto the LORD, and spake, saying, I will sing unto the LORD, for he hath triumphed gloriously: the horse and his rider hath he thrown into the sea.
2The LORD is my strength and song, and he is become my salvation: he is my God, and I will prepare him an habitation; my father's God, and I will exalt him.
3The LORD is a man of war: the LORD is his name. Exodus 15:1-3 KJV
1Then Moshe and the people of Isra'el sang this song to Adonai: "I will sing to Adonai, for he is highly exalted: the horse and its rider he threw in the sea.
2 Yah is my strength and my song, and he has become my salvation. This is my God: I will glorify him; my father's God: I will exalt him.
3 Adonai is a warrior; Adonai is his name.Exodus 15:1-3 CJB
May Yah bless and keep you ALL safely abiding under the Shadows of His Mighty Wings.  If you have not yet repented, I ask that you repent immediately.  Turn to our Heavenly Father through His Beloved Son Yeshua Ha Mashiach (Jesus Christ).  Please consider doing this immediately, for as we know the world is soon coming to a close.  It is during this time that we will need Yah's full divine protection for what is to be unveiled.  I believe that it was through obedience that Noah had such great faith; this in essence was what saved him and his family from the flood. As a born again Christian (a former Roman Catholic of 46+ years) there is so much to gain in doing so.  My soul is richly blessed by the gems of truth revealed to me by my beloved Heavenly Father, Abba, and I have no regrets repenting of my past ways.  Blessings! ~ Judy Velez
THE PSALMS
1In יהוה I have taken refuge; Why do you say to me, "Flee to your mountain like a bird"?
2For look! The wrong bend a bow, They set their arrow on the string, To shoot in darkness at the upright in heart.
3When the foundations are destroyed, What shall the righteous do?
4יהוה is in His set-apart Hĕḵal, The throne of יהוה is in the heavens. His eyes see, His eyelids examine the sons of men.
5יהוה tries the righteous, But His being shall hate the wrong And the one who loves violence.
6Upon the wrong He rains snares, Fire and sulphur and a scorching wind Are the portion of their cup.
7For יהוה is righteous, He has loved righteousness; The upright shall see His face. Psalm 11:1-7 ISR
* Gif is from public domain, original author unknown

---
Permissions in this forum:
You
cannot
reply to topics in this forum