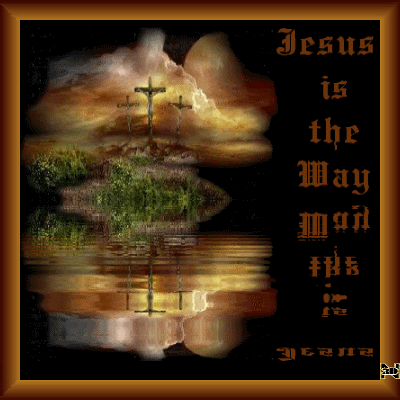 Bibles used: Institute for Scripture Research (ISR), King James Version (KJV), Complete Jewish Bible  (CJB)
7For an overseer has to be unreprovable, as a managing one of Elohim, not self-pleasing, not wroth, not given to wine, no brawler, not greedy for filthy gain,
8but kind to strangers, a lover of what is good, sensible, righteous, set-apart, self-controlled,
9clinging to the trustworthy word, according to the teaching, in order to be able both to encourage by sound teaching, and to reprovea those who oppose it. Titus 1:7-9 ISR
7 For a bishop must be blameless, as the steward of God; not selfwilled, not soon angry, not given to wine, no striker, not given to filthy lucre;
8 But a lover of hospitality, a lover of good men, sober, just, holy, temperate;
9 Holding fast the faithful word as he hath been taught, that he may be able by sound doctrine both to exhort and to convince the gainsayers. Titus 1:7-9 KJV
7 For an overseer, as someone entrusted with God's affairs, must be blameless — he must not be self-willed or quick-tempered, he must not drink excessively, get into fights or be greedy for dishonest gain.
8 On the contrary, he must be hospitable, devoted to good, sober-mindedness, uprightness, holiness and self-control.
9 He must hold firmly to the trustworthy Message that agrees with the doctrine; so that by his sound teaching he will be able to exhort and encourage, and also to refute those who speak against it. Titus 1:7-9 CJB
May Yah bless and keep you ALL safely abiding under the Shadows of His Mighty Wings.  If you have not yet repented, I ask that you repent immediately.  Turn to our Heavenly Father through His Beloved Son Yeshua Ha Mashiach (Jesus Christ).  Please consider doing this immediately, for as we know the world is soon coming to a close.  It is during this time that we will need Yah's full divine protection for what is to be unveiled.  I believe that it was through obedience that Noah had such great faith; this in essence was what saved him and his family from the flood. As a born again Christian (a former Roman Catholic of 46+ years) there is so much to gain in doing so.  My soul is richly blessed by the gems of truth revealed to me by my beloved Heavenly Father, Abba, and I have no regrets repenting of my past ways.  Blessings! ~ Judy Velez
THE PSALMS
1I praise You, O יהוה, with all my heart; I declare all Your wonders.
2I rejoice and exult in You; I sing praise to Your Name, O Most High.
3When my enemies turn back, They stumble and perish before You.
4For You executed my right and my cause, You sat on the throne judging in righteousness.
5You have rebuked the gentiles, You have destroyed the wrong, You have wiped out their name forever and ever.
6The enemy is no more – ruins everlasting! And You have uprooted the cities; Even their remembrance has perished.
7But יהוה abides forever, He is preparing His throne for judgment.
8And He judges the world in righteousness, He judges the peoples in straightness.
9And יהוה is a refuge for the crushed one, A refuge in times of distress.
10And those who know Your Name trust in You, For You have not forsaken those who seek You, O יהוה.
11Sing praises to יהוה, who dwells in Tsiyon! Declare His deeds among the peoples.
12For He remembers the seekers of bloodshed, He does not forget the cry of the afflicted.
13Show favour to me, O יהוה! See my affliction by those who hate me, You who lift me up from the gates of death,
14So that I declare all Your praise In the gates of the daughter of Tsiyon. I rejoice in Your deliverance.
15The gentiles have sunk down in the pit which they made; In the net which they hid, their own foot is caught.
16יהוה has made Himself known, He has done right-ruling; The wrong is snared in the work of his own hands. Meditation. Selah.
17The wrong return to the grave, All the gentiles that forget Elohim.
18For the needy is not always forgotten; Neither the expectancy of the poor lost forever.
19Arise, O יהוה, Do not let man prevail; Let the gentiles be judged before Your face.
20Put them in fear, O יהוה, Let the gentiles know they are but men. Selah. Psalm 9:1-19 ISR
* Gif is from public domain, original author unknown
---
Permissions in this forum:
You
cannot
reply to topics in this forum