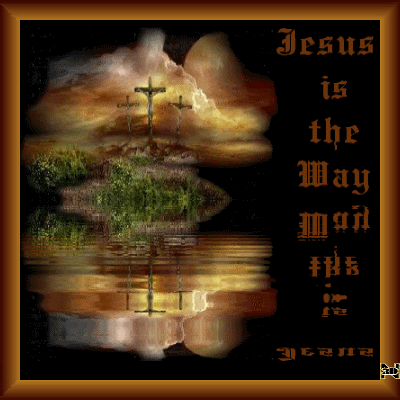 Bibles used: Institute for Scripture Research (ISR), King James Version (KJV), Complete Jewish Bible  (CJB)
5T'oma said to Him, "Master, we do not know where You are going, and how are we able to know the way?"
6יהושע said to him, "I am the Way, and the Truth, and the Life. No one comes to the Father except through Me.
7"If you had known Me, you would have known My Father too. From now on you know Him, and have seen." John 14:5-7 ISR
5Thomas saith unto him, Lord, we know not whither thou goest; and how can we know the way? 6Jesus saith unto him, I am the way, the truth, and the life: no man cometh unto the Father, but by me.
7If ye had known me, ye should have known my Father also: and from henceforth ye know him, and have seen him. John 14:5-7 KJV
5 T'oma said to him, "Lord, we don't know where you're going; so how can we know the way?" 6 Yeshua said, "I AM the Way — and the Truth and the Life; no one comes to the Father except through me. 7 Because you have known me, you will also know my Father; from now on, you do know him — in fact, you have seen him." John 14:5-7 CJB
May Yah bless and keep you ALL safely abiding under the Shadows of His Mighty Wings.  If you have not yet repented, I ask that you repent immediately.  Turn to our Heavenly Father through His Beloved Son Yeshua Ha Mashiach (Jesus Christ).  Please consider doing this immediately, for as we know the world is soon coming to a close.  It is during this time that we will need Yah's full divine protection for what is to be unveiled.  I believe that it was through obedience that Noah had such great faith; this in essence was what saved him and his family from the flood. As a born again Christian (a former Roman Catholic of 46+ years) there is so much to gain in doing so.  My soul is richly blessed by the gems of truth revealed to me by my beloved Heavenly Father, Abba, and I have no regrets repenting of my past ways.  Blessings! ~ Judy Velez
THE PSALMS
1O יהוה, do not rebuke me in Your displeasure, Nor discipline me in Your wrath.
2Show favour to me, O יהוה, for I am fading away; O יהוה, heal me, for my bones have been troubled.
3And my being has been greatly troubled; And You, O יהוה – till when?
4Return, O יהוה, rescue my life! Oh, save me for Your kindness' sake!
5For in death there is no remembrance of You; Who gives You thanks in the grave?
6I have grown weary with my groaning; Every night I flood my bed; I drench my couch with my tears.
7My eye has grown dim because of grief; It grows old because of all my adversaries.
8Depart from me, all you workers of wickedness; For יהוה has heard the voice of my weeping.
9יהוה has heard my pleading; יהוה receives my prayer.
10Let all my enemies be ashamed and greatly troubled; They turn back suddenly, ashamed. Psalm 6:1-10 ISR
* Gif is from public domain, original author unknown

---
Permissions in this forum:
You
cannot
reply to topics in this forum