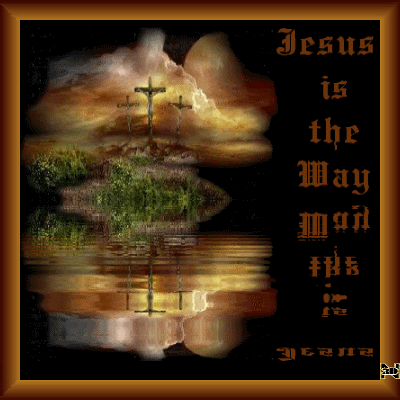 Bibles used: Institute for Scripture Research (ISR), King James Version (KJV), Complete Jewish Bible (CJB)
5"See, a nation you do not know you shall call, and a nation who does not know you run to you, because of יהוה your Elohim, and the Set-apart One of Yisra'ĕl, for He has adorned you."
6Seek יהוה while He is to be found, call on Him while He is near.
7Let the wrong forsake his way, and the unrighteous man his thoughts. Let him return to יהוה, who has compassion on him, and to our Elohim, for He pardons much.  Isaiah 55:5-7 ISR
5Behold, thou shalt call a nation that thou knowest not, and nations that knew not thee shall run unto thee because of the LORD thy God, and for the Holy One of Israel; for he hath glorified thee.
6Seek ye the LORD while he may be found, call ye upon him while he is near:
7Let the wicked forsake his way, and the unrighteous man his thoughts: and let him return unto the LORD, and he will have mercy upon him; and to our God, for he will abundantly pardon. Isaiah 55:5-7 KJV
5 Look, you will call a nation you don't know, a nation you don't know will run to you  because of the Lord your God, the holy one of Israel, who has glorified you.
6 Seek the Lord when he can still be found; call him while he is yet near.
7 Let the wicked abandon their ways and the sinful their schemes. Let them return to the Lord so that he may have mercy on them, to our God, because he is generous with forgiveness. Isaiah 55:5-7 CJB
May Yah bless and keep you ALL safely abiding under the Shadows of His Mighty Wings.  If you have not yet repented, I ask that you repent immediately.  Turn to our Heavenly Father through His Beloved Son Yeshua Ha Mashiach (Jesus Christ).  Please consider doing this immediately, for as we know the world is soon coming to a close.  It is during this time that we will need Yah's full divine protection for what is to be unveiled.  I believe that it was through obedience that Noah had such great faith; this in essence was what saved him and his family from the flood. As a born again Christian (a former Roman Catholic of 46+ years) there is so much to gain in doing so.  My soul is richly blessed by the gems of truth revealed to me by my beloved Heavenly Father, Abba, and I have no regrets repenting of my past ways.  Blessings! ~ Judy Velez
THE PSALMS
1Answer me when I call, O Elohim of my righteousness! You gave relief to me when I was in distress; Show favour to me, and hear my prayer.
2Till when, O you sons of men, Would you turn my esteem to shame, Would you love emptiness, seek falsehood? Selah.
3But know that יהוה has separated a kind one for Himself; יהוה hears when I call to Him.
4Tremble, and do not sin. Speak within your heart on your bed, and be still. Selah.
5Offer slaughterings of righteousness, And trust in יהוה.
6Many are saying, "Who would show us good?" יהוה, lift up the light of Your face upon us.
7You have put more gladness in my heart, Than in the season that their grain and wine increased.
8I lie down in peace altogether, and sleep; For You alone, O יהוה, make me dwell in safety. Psalm 4:1-8 ISR
* Gif is from public domain, original author unknown

---
Permissions in this forum:
You
cannot
reply to topics in this forum