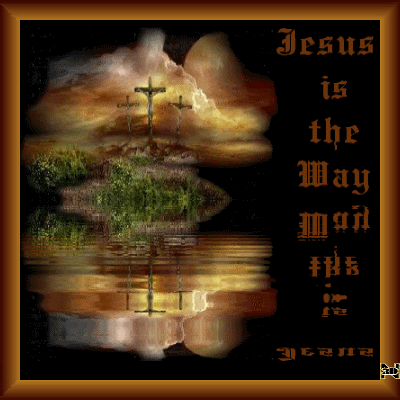 Bibles used: Institute for Scripture Research (ISR), King James Version (KJV), Complete Jewish Bible (CJB)
8Because he who sows to his own flesh shall reap corruption from the flesh, but he who sows to the Spirit shall reap everlasting life from the Spirit.
9And let us not lose heart in doing good, for in due season we shall reap if we do not grow weary.
10So then, as we have occasion, let us do good to all, especially to those who are of the household of the belief. Galatians 6:8-10 ISR
8 For he that soweth to his flesh shall of the flesh reap corruption; but he that soweth to the Spirit shall of the Spirit reap life everlasting.
9 And let us not be weary in well doing: for in due season we shall reap, if we faint not.
10 As we have therefore opportunity, let us do good unto all men, especially unto them who are of the household of faith. Galatians 6:8-10 KJV
8 Those who plant only for their own benefit will harvest devastation from their selfishness, but those who plant for the benefit of the Spirit will harvest eternal life from the Spirit. 9 Let's not get tired of doing good, because in time we'll have a harvest if we don't give up. 10 So then, let's work for the good of all whenever we have an opportunity, and especially for those in the household of faith. Galatians 6:8-10 CJB
May Yah bless and keep you ALL safely abiding under the Shadows of His Mighty Wings.  If you have not yet repented, I ask that you repent immediately.  Turn to our Heavenly Father through His Beloved Son Yeshua Ha Mashiach (Jesus Christ).  Please consider doing this immediately, for as we know the world is soon coming to a close.  It is during this time that we will need Yah's full divine protection for what is to be unveiled.  I believe that it was through obedience that Noah had such great faith; this in essence was what saved him and his family from the flood. As a born again Christian (a former Roman Catholic of 46+ years) there is so much to gain in doing so.  My soul is richly blessed by the gems of truth revealed to me by my beloved Heavenly Father, Abba, and I have no regrets repenting of my past ways.  Blessings! ~ Judy Velez
THE PSALMS
1O יהוה, how my adversaries have increased! Many rising up against me.
2Many are saying of me, "There is no deliverance for him in Elohim." Selah.
3But You, O יהוה, are a shield for me, My esteem, and the One lifting up my head.
4I cried to יהוה with my voice, And He heard me from His set-apart mountain. Selah.
5I, I laid down and slept; I awoke, for יהוה sustained me.
6I am not afraid of ten thousands of people Who have set themselves against me all around.
7Arise, O יהוה; Save me, O my Elohim! Because You have smitten all my enemies on the cheek; You have broken the teeth of the wrong.
8Deliverance belongs to יהוה. Your blessing is on Your people. Selah. Psalm 3:1-8 ISR
* Gif is from public domain, original author unknown

---
Permissions in this forum:
You
cannot
reply to topics in this forum