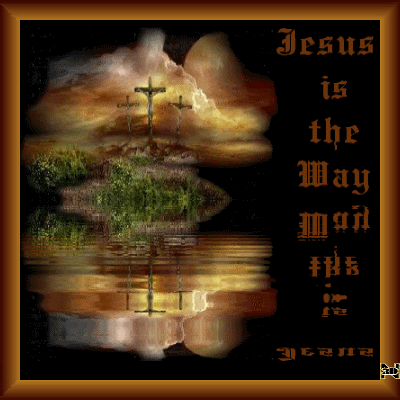 Bibles used: Institute for Scripture Research (ISR), King James Version (KJV), Complete Jewish Bible  (CJB)
8and Qots brought forth Anuḇ, and Tsoḇĕḇah, and the clans of Aḥarḥĕl son of Harum.
9And Yaḇĕts was more esteemed than his brothers, and his mother called his name Yaḇĕts, saying, "Because I bore him in pain."
10And Yaḇĕts called on the Elohim of Yisra'ĕl saying, "Oh, that You would bless me indeed, and enlarge my border, and that Your hand would be with me, and that You would keep me from evil, not to be my pain!" And Elohim gave him what he asked. 1 Chronicles 4:8-10 ISR
8 And Coz begat Anub, and Zobebah, and the families of Aharhel the son of Harum.
9 And Jabez was more honourable than his brethren: and his mother called his name Jabez, saying, Because I bare him with sorrow.
10 And Jabez called on the God of Israel, saying, Oh that thou wouldest bless me indeed, and enlarge my coast, and that thine hand might be with me, and that thou wouldest keep me from evil, that it may not grieve me! And God granted him that which he requested. 1 Chronicles 4:8-10 KJV
[b]8 Kotz fathered 'Anuv, Tzovevah and the families of Acharchel the son of Harum. 9 Ya'betz was honored more than his brothers; his mother called him Ya'betz, she explained, "because I bore him in pain [a]." 10 Ya'betz called on the God of Isra'el: "Please bless me by enlarging my territory. May your hand be with me! Keep me from harm, so that it will not cause me pain [b]." God granted his request. 1 Chronicles 4:8-10 CJB
May Yah bless and keep you ALL safely abiding under the Shadows of His Mighty Wings.  If you have not yet repented, I ask that you repent immediately.  Turn to our Heavenly Father through His Beloved Son Yeshua Ha Mashiach (Jesus Christ).  Please consider doing this immediately, for as we know the world is soon coming to a close.  It is during this time that we will need Yah's full divine protection for what is to be unveiled.  I believe that it was through obedience that Noah had such great faith; this in essence was what saved him and his family from the flood. As a born again Christian (a former Roman Catholic of 46+ years) there is so much to gain in doing so.  My soul is richly blessed by the gems of truth revealed to me by my beloved Heavenly Father, Abba, and I have no regrets repenting of my past ways.  Blessings! ~ Judy Velez
THE PSALMS
1Why do the gentiles ragea, And the peoples meditate emptiness?
2The sovereigns of the earth take their stand, And the rulers take counsel together, Against יהוה and against His Messiah, and say,
3"Let us tear apart Their bonds, And throw away Their ropes from us."
4He who is sitting in the heavens laughs, יהוה mocks at them.
5Then He speaks to them in His wrath, And troubles them in His rage, saying,
6"But I, I have set My Sovereign on Tsiyon, My set-apart mountain."
7"I inscribe for a law: יהוה has said to Me, 'You are My Son, Today I have brought You forth.
8'Ask of Me, and I make the gentiles Your inheritance, And the ends of the earth Your possession.
9'Break them with a rod of iron, Dash them to pieces like a potter's vessel.' "
10And now, be wise, O sovereigns; Be instructed, you rulers of the earth.
11Serve יהוה with fear, And rejoice with trembling.
12Kiss the Son, lest He be enraged, And you perish in the way, For soon His wrath is to be kindled. Blessed are all those taking refuge in Him. Psalm 2:1-12 ISR
* Gif is from public domain, original author unknown
---
Permissions in this forum:
You
cannot
reply to topics in this forum