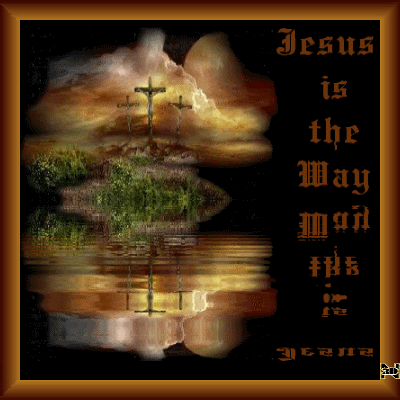 Bibles used: Institute for Scripture Research (ISR), King James Version (KJV), Complete Jewish Bible  (CJB)
10"For thus said יהוה, 'When seventy years are completed, at Baḇel I shall visit you and establish My good word toward you, to bring you back to this place.
11'For I know the plans I am planning for you,' declares יהוה, 'plans of peace and not of evil, to give you a future and an expectancy.
12'Then you shall call on Me, and shall come and pray to Me, and I shall listen to you. Jeremiah 29:10-12 ISR
10 For thus saith the Lord, That after seventy years be accomplished at Babylon I will visit you, and perform my good word toward you, in causing you to return to this place.
11 For I know the thoughts that I think toward you, saith the Lord, thoughts of peace, and not of evil, to give you an expected end.
12 Then shall ye call upon me, and ye shall go and pray unto me, and I will hearken unto you. Jeremiah 29:10-12 KJV
10 "For here is what Adonai says: 'After Bavel's seventy years are over, I will remember you and fulfill my good promise to you by bringing you back to this place.
11 For I know what plans I have in mind for you,' says Adonai,'plans for well-being, not for bad things; so that you can have hope and a future.
12 When you call to me and pray to me, I will listen to you. Jeremiah 29:10-12 CJB
May Yah bless and keep you ALL safely abiding under the Shadows of His Mighty Wings.  If you have not yet repented, I ask that you repent immediately.  Turn to our Heavenly Father through His Beloved Son Yeshua Ha Mashiach (Jesus Christ).  Please consider doing this immediately, for as we know the world is soon coming to a close.  It is during this time that we will need Yah's full divine protection for what is to be unveiled.  I believe that it was through obedience that Noah had such great faith; this in essence was what saved him and his family from the flood. As a born again Christian (a former Roman Catholic of 46+ years) there is so much to gain in doing so.  My soul is richly blessed by the gems of truth revealed to me by my beloved Heavenly Father, Abba, and I have no regrets repenting of my past ways.  Blessings! ~ Judy Velez
THE PSALMS
1Blessed is the man who shall not walk in the counsel of the wrong, And shall not stand in the path of sinners, And shall not sit in the seat of scoffers,
2But his delight is in the Torah of יהוה, And he meditates in His Torah day and night.
3For he shall be as a tree Planted by the rivers of water, That yields its fruit in its season, And whose leaf does not wither, And whatever he does prospers.
4The wrong are not so, But are like the chaff which the wind - blows - away.
5Therefore the wrong shall not rise in the judgment, Nor sinners in the congregation of the righteous.
6For יהוה knows the way of the righteous, But the way of the wrong comes to naught. Psalm 1:1-6 ISR
* Gif is from public domain, original author unknown
---
Permissions in this forum:
You
cannot
reply to topics in this forum