Beloved Brother's Harry and Colin,
Thank you both for keeping our little community afloat. I appreciate your dedication and service to our LORD.
Regarding aliens: I once watched a movie called "Fire in the Sky." It was based on a true story of an alien abduction that took place in Snowflake, Arizona. It told about one of six loggers who was abducted by an unidentified flying object while on their drive home from work. One in particular became curious and stepped out of the truck only to be struck by a beam of light from the UFO. The other men feared that the logger who stepped out to inspect the craft was probably killed and left the scene all terrified. Needless to say, when they reported it to the police they were met with skepticism and ridiculed. They are instead suspects of foul play. Five days later, the logger was found at a gas station, naked dehydrated and incoherent. He suffered severe paranoid delusion as he recounted his abduction. The logger told of horrific experiments that were done to him by the aliens. The ending story is that these loggers submitted to two polygraphs in which they all passed, corroborating their innocence.
I was truly shaken after watching this movie and I believe if this is an indication of the type of beings that are in these objects; then I have to say they are evil and wicked.
There are so many people who told of things that happen to them, and as a result were either ostracized and labeled "crazy." I used to watch unsolved mysteries and there is a whole series of UFOs. I believe they exist, they have no friendly intentions and I have no desire to come in contact with any of them, LORD Willing.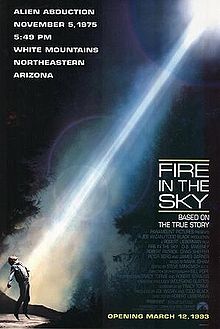 They say that there have been a lot of sightings all over the world, not just in NZ. A lot in England (one man saw them cutting out patterns in a field,) in the USA, in South America, in Europe and all over!
Dear Bro. Colin;
Well Satan has one-third of God's angels now turned into demons, we won't know until information becomes available. I read where the New- Zealand government is going to release information real soon!


I have read numerous articles about UFO's in this New Year of 2011.! It seems that they have visiting this earth for many centuries but in just the last year of 2010 there have been over 400 sightings reported of UFO's! These sightings have been reported all over the world! The UN is preparing to appoint a committee to welcome the aliens if and when they present themselves to us here on earth. We do not know at present if they are friendly or not. I read that some of the governments will soon give their findings about UFO'S on the public news!
If you have any information that you think will help enlighten us on this subject, please post it here. God Bless you all!
Harry Dill

---
Permissions in this forum:
You
cannot
reply to topics in this forum